Our screwcaps can accommodate a range of printed decorations on both the top and skirt.
Orora Rapid Print™
Take advantage of Orora Rapid Print™, which delivers you branded closures FAST, using your choice of colour from our extensive range of stock closures.
 
Rapid print allows you to incorporate a personalised head print design on our coloured closure range with lower minimum order quantities. This makes Orora Rapid Print™ perfect for new product launches and small batch runs. Benefits include:
Smaller minimum order quantities
Faster turnaround thanks to reduced lead times
Extensive range of colours
Embossing - A more premium alternative, our embossed screwcap includes top embossing and more intricate, detailed designs through advanced screen-printing techniques.
Traditional Emboss

Applying an embossed design to the top of your closure achieves a more premium finish compared to standard caps or flat printing.

3D Emboss

Our 3D embossing allows your closure emboss indent to be sculpted and graded, with different levels and shapes for maximum brand impact.

Two Colour Emboss

Using advanced screen-printing techniques, we can apply two different colour inks to your design to make your embossed closure really pop.
Introducing Orora Closures Hybrid Emboss
A true innovation in wine closures design, Orora's new Hybrid Emboss technology allows you to combine an emboss and deboss into the one closure.
 
This brand-new innovation in wine closure technology has been developed in-house at our Dudley Park facility in South Australia.
The outcome is a truly unique closure embellishment that effectively balances embossing and debossing design features on the same surface area, to deliver a premium closure finish for fine wines.
Untap your brand potential
Our printing technologies use specialised chrome and UV inks to provide a unique packaging finish, greater consistency and superior brand appearance.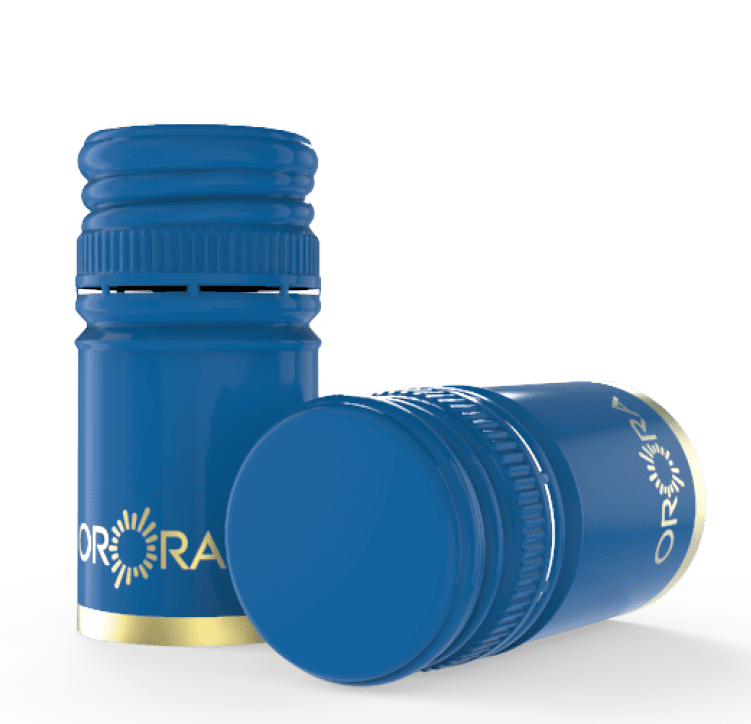 Hot foil
Hot foil technology takes your brand to the next level by applying metallic foil directly to the closure. This premium printing option and unique finish can be applied to all closure options and truly makes your brand stand out on the shelf.
 
Inside printing
Printing positioned on the inside skirt of the closure is a great solution for brand or consumer messaging that is revealed once the wine is opened.
 
Chrome inks
Chrome inks are new to the wine industry and deliver an impressive chrome effect on the closure. This gives a unique packaging finish, sure to draw increased consumer attention to your brand.
 
UV inks
Invisible to the eye, UV inks are applied to the closure in production. When capping, a UV light is used to identify the ink in order to orientate the closure and ensure branding aligns with the label. This gives greater consistency and superior brand appearance, improving the shelf presence and overall aesthetics of your product. UV ink technology may also be used for authenticity and anti-counterfeiting purposes.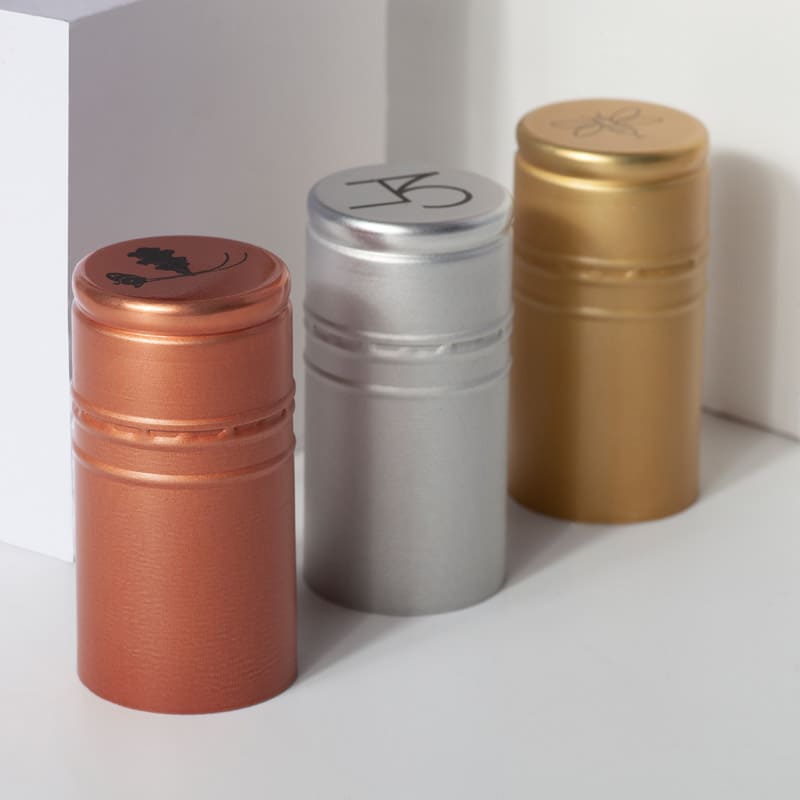 No knurl
Removal of the knurling grooves gives a smoother and streamlined finish to the closure's appearance.
 
Laser engraving
Laser etching and engraving is used to strip back inks and lacquer to expose the raw material, for a rustic print appearance.
Explore further
Innovation and design are at the core of everything we produce, as together we learn and collaborate on effective, integrated packaging design for form and function.

We pour our passion and energy into packaging design because we believe packaging touches lives, shapes brands and leads the way in sustainability.

Explore further

Chances are you've enjoyed a drink from one of our cans, cracked open one of our wine closures and toasted from one of our glass bottles.

Explore our gallery to discover how Orora customers have made the most of their packaging to truly bring their brand to life!

Explore further