Creative minds make decoration work simple
The crack of a can opening. The condensation that clings to its sides. The memories that are made with cans that truly showcase the best of your brand. We understand that our packaging touches lives.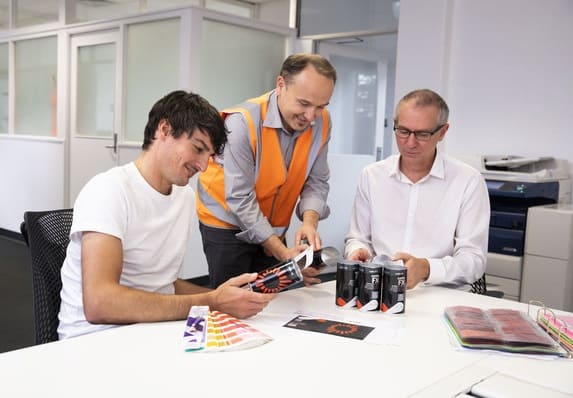 The Decoration Centre of Excellence, aka the DCE, is a hub of can decoration experts and pre-press specialists who bring their experience and creative thinking together to innovate the decoration of cans.
Working with us means you'll benefit from a room full of conceptually minded can finishing experts all working to maximise your can's decoration. Whether you're a micro-brewery readying your first batch, moving to cans for the first time or ready to untap your well-established brand's potential through a new aesthetic, the Decoration Centre of Excellence is where you'll find unmatched capability and solutions.
It's not every day you get a team of super creatives working directly with you to get the most from your can design.
 
A can to hold
The tactile nature of drinking from a can means that touch is important for understanding how your can will appear in the real world.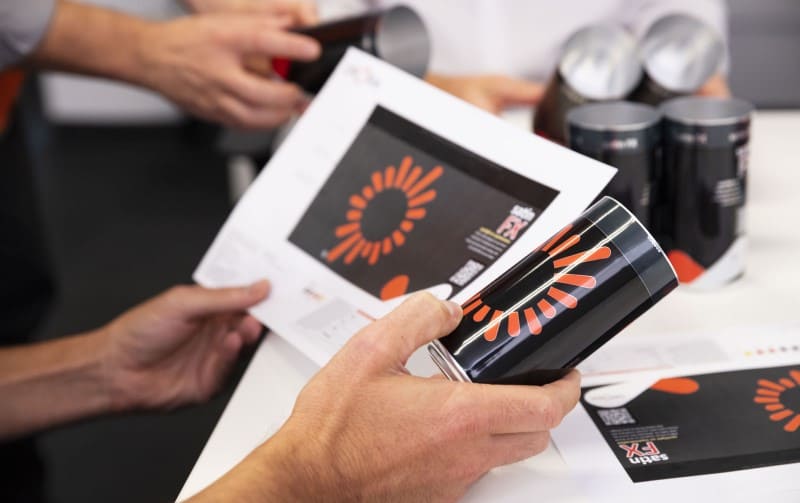 Most manufacturers will only offer you a flat print to see how your final design will look. But Orora's  Decoration Centre of Excellence supplies you with a printed prototype that you can hold in your hand.
With a physical prototype of your product, you'll gain a more thorough understanding of the final iteration and the experience for your consumers. When you put time, effort and money into your brand and design, you want to feel confident in what you will be putting on the store shelf. That's why we give you a can to hold to ensure you're excited by the final product.
Stand out from the rest
We're incredibly flexible with our decoration capabilities and we can help you pinpoint what you want. Whether it's traditional or contemporary, abstract or realistic, classic or experimental design.
A brand must be consistent because consistency breeds trust. The experience of packaging is critical for the overall impression of your brand and a key component to maintaining quality and consistency. We understand that.
The way your can looks, feels to the touch, its texture and finish, how it smells, tastes and sounds all contribute to how your beverage is perceived. Our senses trigger an emotional response, and tapping into these emotions is what makes for a memorable brand. Uncover your memorable brand experience by partnering with us.
We have a range of decoration options to enhance your can. Whether you choose classic, sleek or slim, you can take your can design to the next level with awesome additions such as:
Tactile inks that deliver textural variation to create an additional sensory experience
Matte over-varnish for a unique, softer appearance
Embossed or laser-incised tabs for exclusive customer promotions, symbols or decoration
Fluorescent and glow-in-the-dark ink to stand out in dark environments
High quality printing using digital plate technology
Affordable mass customisation of can artwork for randomised projects
Embossing for visual and textural design enhancement
Integrated scannable QR codes for digital consumer engagement
Get the best of tech
The Decoration Centre of Excellence is equipped with laser plate generation technology and all the latest can decoration techniques. We explore sophisticated printing technologies, enhancements, and testing solutions in collaboration with your ideas and brand strategy. Here are just some of the decoration technologies we can use to enhance your can design.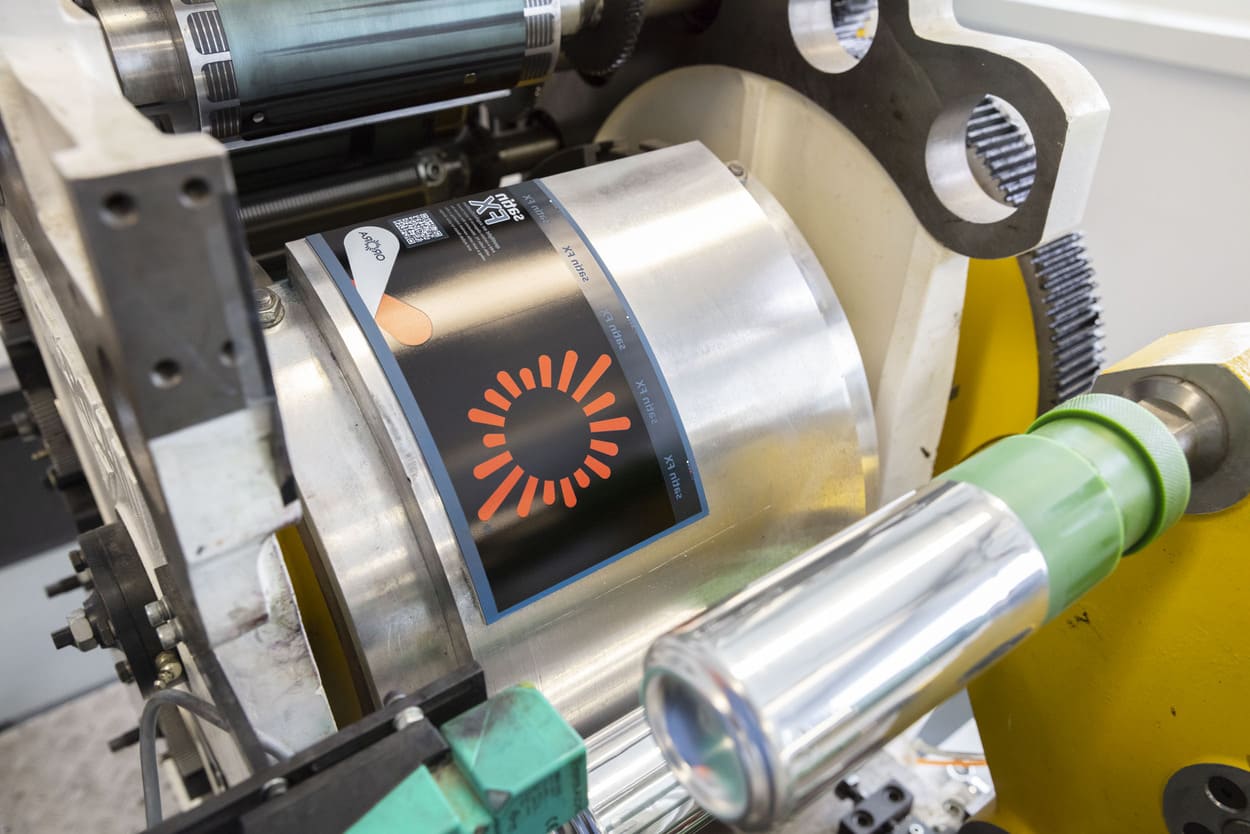 Icon FX for high definition photos
Tactile FX for a distinctively palpable texture
Flex FX for up to 16 different designs to be printed simultaneously on a single pallet
Emboss FX to sculpt your design and dazzle your consumer
Thermochromic FX that,like a chameleon, changes colour as its environment changes
Photochromic FX for an iridescent transformation in sunlight
Ultraviolet FX so your brand can come to life in settings such as clubs, parties or anywhere with a blacklight
Only your imagination is the limit when it comes to causing a stir among your audience and making your next campaign go viral!
Achieve excellence together
Together, we'll discover exciting opportunities to grow your brand through creativity and curiosity. When you partner with us, we can build upon ideas, uncover possibilities, and create a truly special product that is unique to your brand, aligned with your values and elevates your consumer experience.
Collaboration is key to the success of your can.
To rev the creative engine that is our Decoration Centre of Excellence and start innovating for your next can range, reach out to our friendly team today.
Explore further
Innovation and design are at the core of everything we produce, as together we learn and collaborate on effective, integrated packaging design for form and function.

We pour our passion and energy into packaging design because we believe packaging touches lives, shapes brands and leads the way in sustainability.

Explore further

As the brand behind the brand, we bend over backwards to help make our customers' brands look and perform at their best.

Explore our gallery to discover how Orora customers have made the most of their packaging to truly bring their brand to life!

Explore further