Closures & Caps
STELVIN® Wine Closures
We specialise in the design, manufacture and distribution of premium quality STELVIN® wine closures under exclusive licence from Amcor Limited.
STELVIN® is a specialised closure system for the wine industry, which combines an aluminium closure, a specific bottle neck finish and a range of liners and closure conditions.
The STELVIN® LUX screwcap offers a sleek finish for your wine using a plastic insert inside the aluminium shell.  This hides the external thread, providing a flatter surface for graphic reproduction and a smoother, more premium look and feel.
Embossed STELVIN® LUX is our most luxurious closure for premium wines. With the option to combine embossing, a quality print and a plastic insert to remove the external thread, the Embossed STELVIN® LUX is the only choice for a premium screwcap closure solution.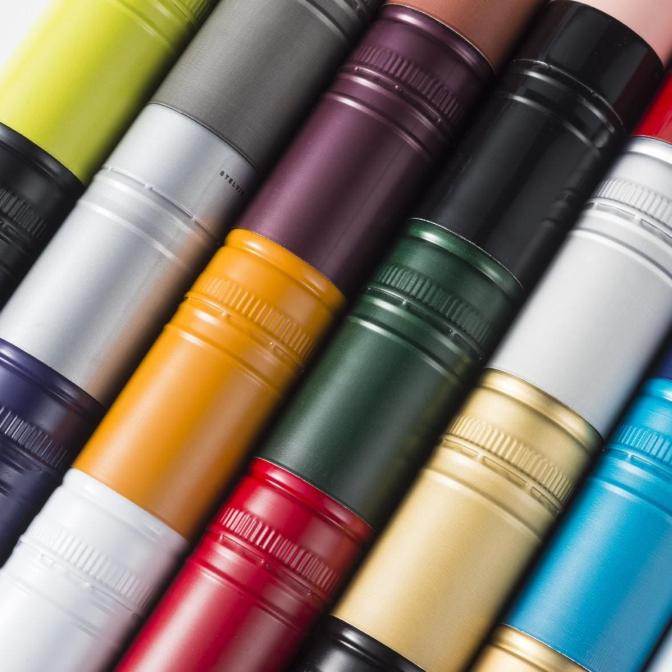 Printing and decoration
Enhance and personalise your screwcap with a range of decorations on both the top and skirt. Our printing technologies use specialised chrome and UV inks to provide a unique finish, greater consistency and superior brand appearance. Get creative and explore our range of printed decorations, including Orora Rapid Print, hot foil, inside printing, laser engraving and no knurl options. 
Elevate your brand by adding texture to your closure design with Orora's innovative embossing system. Embossed caps provide a more premium alternative which combines top embossing with more intricate, detailed designs through advanced screen-printing techniques.
Stock range
With over 30 colours available ready to order, our large selection of plain stock closures offers a simple solution for your product range.
Imported range
We work with our partners and facilities around the world to offer as diverse a range of alternative closures and formats as possible. We can also source other varieties of closures from partner suppliers on request.