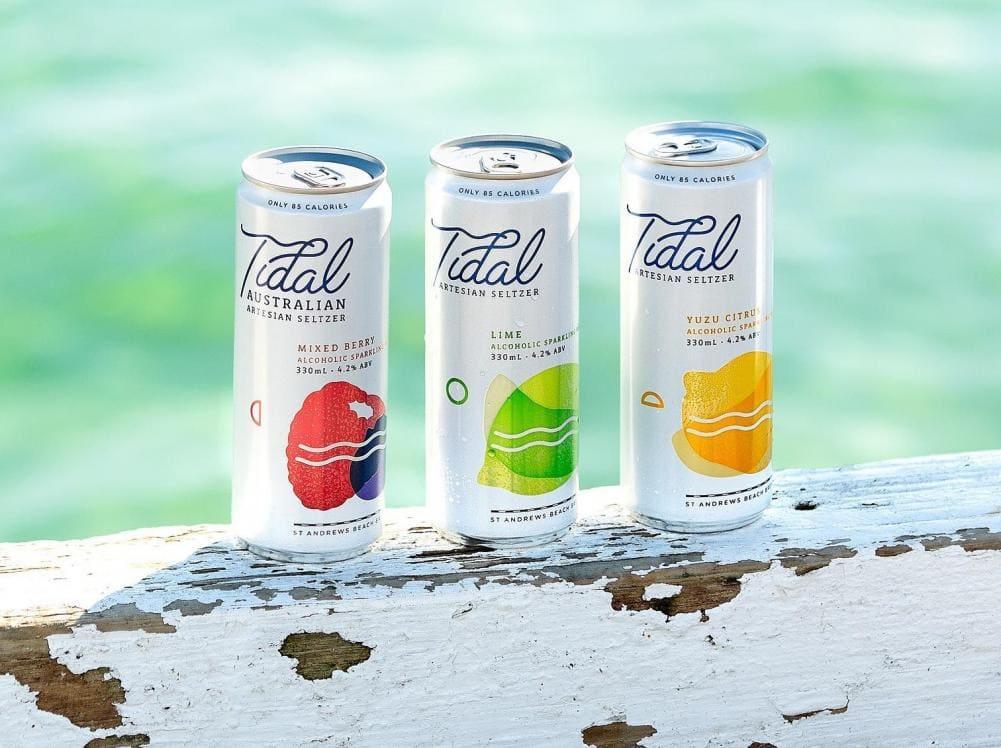 St Andrews Beach Brewery launched the Tidal Artesian Seltzer range in 2020.
The brand story, name and packaging design were led by a specialist marketing team from The Edison Agency. Inspired by the beautiful coastal environment of St Andrews Beach and endless sunny days of the Australian Summer, Tidal Artesian Seltzer is a refreshing tribute to summer and the provincial coastal lifestyle.
Orora Beverage Cans also supports St Andrews Beach Brewery with their range of six classic beers.
Learn more about our work with St Andrews Beach Brewery and the Tidal Artesian Seltzer range.